Burundi Mediators Must Learn From the Past - Analysts
The root causes of the country's conflict are political, not ethnic, and cannot be resolved by force, The International Crisis Group says.
East Africa: Burundi Crisis - Mkapa's Choices

New Times, 11 July 2016

The peace talks on the Burundi crisis will resume tomorrow (Tuesday) in the Tanzanian city of Arusha after some stalling. The negotiations, under the auspices of the East African… Read more »

Burundi: Back to Arusha and the Politics of Dialogue

ICG, 7 July 2016

When Burundians, and international mediators, finally meet in Arusha, they must remember the lessons of the last hard-won peace process more than a decade ago. The root causes of… Read more »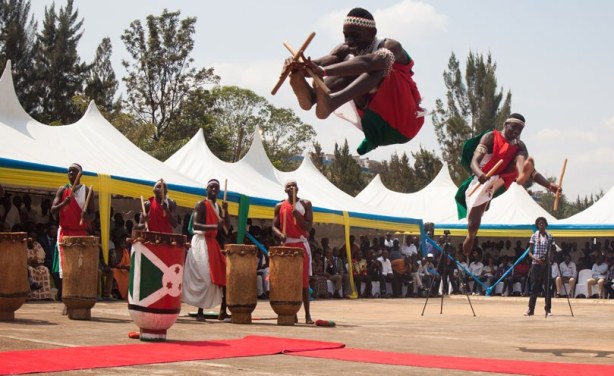 Burundian refugees perform during the World Refugee Day in Kigali.
InFocus
The U.S. Special Envoy to the Great Lakes region, Thomas Perriello, say the latest discussions were "high on substance and high on listening". Read more »