Why Ugandan Army Abandoned Seven-Year Hunt for Kony?
The Ugandan Army's main objective was to kill Lord's Resistance Army Leader Joseph, Kony and since the rebel leader is still alive, questions abound as to why the mission was abandoned, writes Edris Kiggundu for The Observer.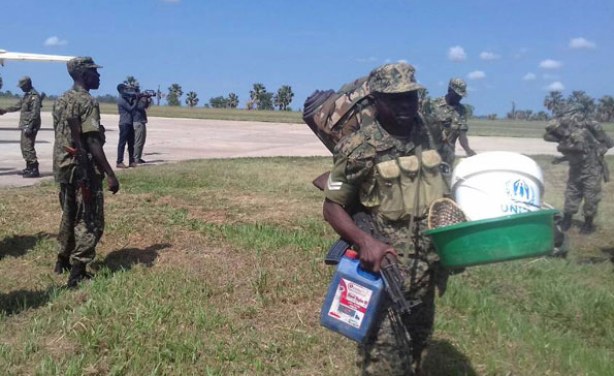 A contingent of troops after landing in Gulu.
East Africa: Ugandan Army Ends 9-Year Hunt for Kony

Monitor, 20 April 2017

The UPDF yesterday began withdrawing from Central African Republic (CAR) where it has been hunting rebel leader Joseph Kony, one of the world's most wanted men. Read more »
InFocus
The military says the fugitive warlord is now weak and ineffective, and no longer poses any significant threat to the country's security. Read more »