Lesotho Reforms Set to Begin As New Govt Takes Office
As a new four-party coalition gets ready to take power under newly-returned Prime Minister Tom Thabane, the Southern African Development Community is set to kick-start the implementation of government reforms to bring more stability to the country's government, reports the Lesotho Times from Maseru.
Lesotho: SADC to Kick-Start Reforms Process

Lesotho Times, 9 June 2017

SOUTHERN African Development Community (SADC) facilitator, Cyril Ramaphosa says the bloc's facilitation mission will visit Lesotho immediately after the inauguration of the… Read more »

Lesotho: Thabane Set to Return as PM

Lesotho Times, 9 June 2017

ALL Basotho Convention (ABC) leader Thomas Thabane is once again set to become Lesotho prime minister, 28 months after handing over power to his Democratic Congress (DC) rival and… Read more »
Video
Publisher:

Publication Date:

9 June 2017

The Lesotho Times records the English portion of incoming Prime Minister Tom Thabane's statement in English to a news conference at which the four ... see more »
Lesotho: Elections - the Biggest Winners and Losers

Lesotho Times, 9 June 2017

EVERY election witnesses the rise and fall in fortunes of political parties and candidates, and last Saturday's National Assembly polls were no exception. On one hand, many… Read more »

Lesotho: Metsing Makes Shock Army Claims

Lesotho Times, 9 June 2017

LESOTHO Congress for Democracy (LCD) leader Mothetjoa Metsing has said the outgoing seven-party government, of which he is deputy prime minister, would not have attained power in… Read more »

Lesotho: Police Promotions Trigger Uproar

Lesotho Times, 9 June 2017

PARTIES in the incoming governing coalition have questioned the timing of promotions for 32 police officers, saying they were part of a strategy by the outgoing regime to retain… Read more »

Lesotho: DC Concedes Defeat

Lesotho Times, 9 June 2017

OUTGOING Prime Minister Pakalitha Mosisili's Democratic Congress (DC) has conceded defeat after last Saturday's snap elections in which the party won only 30 parliamentary seats. Read more »
InFocus
The Lesotho government has issued a press release saying that the country's King Letsie III accepted the resignation of Prime Minister Pakalitha Mosisili following the June 3 ... Read more »

Opposition candidate Machesetsa Mofomobe believes that: "It's an election that, if Lesotho is not saved from the grip of the current regime, it's all over with, Lesotho". Read more »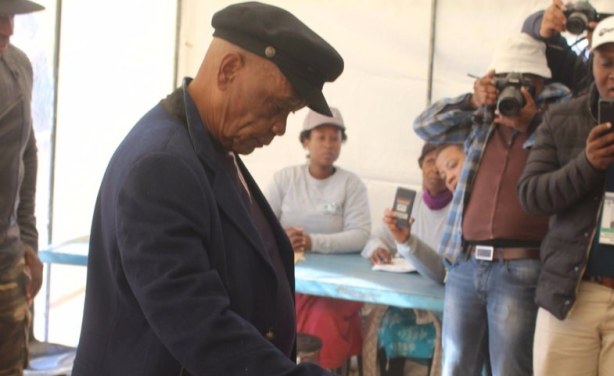 The new prime minister, Thomas Thabane, at the polls.