Zimbabwe's Moyo Scoffs at Grace Mugabe's 'Command Ugly-Culture'
Higher Education Minister Jonathan Moyo has once again discredited the government's Command Agriculture programme, which he labelled as "Command Ugly-Culture", claiming Vice-President Emmerson Mnangagwa had hijacked and corrupted it. Although Moyo has escalated his attacks against Mnangagwa, accusing him of a litany of crimes, Mnangagwa, also known as the crocodile, remains quiet.
First Lady Grace Mugabe and Vice President Emmerson Mnangagwa (file photo).

Minister of Higher Education Jonathan Moyo attacks the VP Mnangagwa-led Command agriculture.

Jonathan Moyo attacks Vice President Emmerson Mnangagwa on Twitter.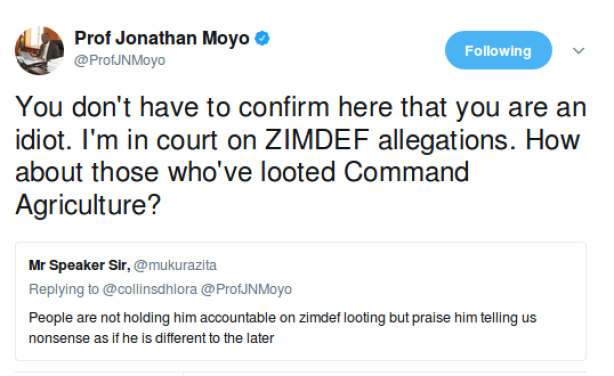 Jonathan Moyo accuses VP Mnangagwa of looting.
InFocus
Higher and Tertiary Minister Jonathan Moyo has accused The Herald newspaper of carrying out a vilification campaign against him at the order of Vice President Emmerson Mnangagwa. ... Read more »

Higher Education minister Jonathan Moyo has escalated his attacks against Vice President Emmerson Mnangagwa, accusing him of a litany of crimes. "Mnangagwa is not only mean and ... Read more »