A Win-Win Situation for Magufuli And Acacia's Barrick?
The discussions between President John Magufuli and Prof John Thornton, Barrick Gold Corporation Executive Chairman, were not only extensive but very productive. The moral concept of a win-win situation came out loud and clear, writes Alfred Sebahene for The Citizen.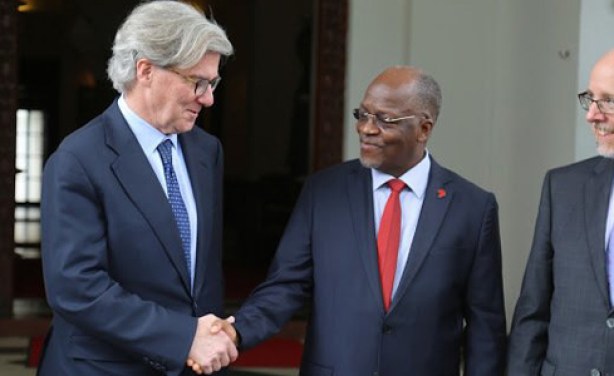 President John Magufuli has met with Prof John Thornton, Chairman of Barrick Gold Canada, parent company of Acacia Mining to discuss the mineral sand saga at the State House.
InFocus
According to the Daily News, the dispute with Acacia Mining over various corrupt deals has given Tanzania the chance to renegotiate the mining deals that have been denying the ... Read more »

The mining firm's chief executive officer, Brad Gordon, has said the negotiations to resolve an impasse with the government have been successful and will keep its three mines in ... Read more »

As the tax war with Acacia mining rages on, analysts have said President John Magufuli has sent a clear and strong message to the outside world that Tanzania needs only investors ... Read more »