Nairobi Governor Orders Probe Into Weston Cholera Outbreak
Doctors who attended a health conference at the hotel, mostly those employed by the government, are accusing Ministry of Health officials of trying to play down the outbreak instead of moving fast to contain it. Director of Medical Services Jack Kioko and Bernard Muia, Nairobi's county executive committee member for health, are hesitant to label the cases as cholera and have denied that there was an outbreak at the hotel.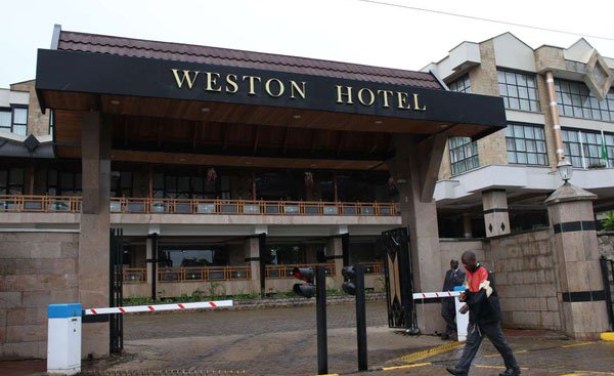 Weston Hotel in Langata, Nairobi.
InFocus
Health Cabinet Secretary Cleopa Mailu says 35 tests have so far been carried out after delegates attending a science conference at the Weston Hotel after contracting "cholera". The ... Read more »