3 Days to Go - Rwanda Ready For Presidential Polls
Most analysts predict President Paul Kagame will win the election, he promises that he will improve dusty roads in the Northern Province as soon as he is re-elected. Green Party candidate Frank Habineza vows to slash taxes for the poor, support small traders and reduce unemployment as he wraps up his campaign, while independent candidate Philippe Mpayimana has told voters that Rwandans will not be paying for water under his government.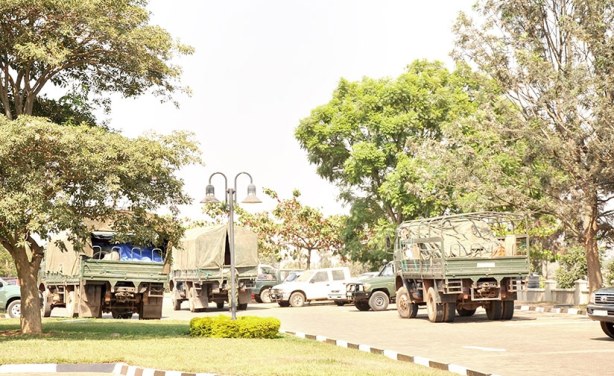 Trucks transport voting materials from National Electoral Commission headquarters.
Rwanda: Delivery of Poll Material Begins

New Times, 1 August 2017

The National Electoral Commission (NEC) Monday started dispatching voting materials, including ballot papers, voter lists and electoral ink to districts ahead of the August 4… Read more »

Rwanda: European Union Won't Observe Election

New Times, 1 August 2017

Today, election observation is regarded as a valuable tool for improving the quality of elections. No doubt, election observers help build public confidence in the honesty of… Read more »
InFocus
Ugandan cabinet ministers have held a meeting to prepare for elections in neighbouring Rwanda and Kenya, which go to the polls on August 4 and 8 respectively. Read more »

President Paul Kagame is the certain victor because the relevant institutions are working in his favour. Frank Habineza and Philippe Mpayimana reportedly lack sufficient exposure ... Read more »

The diaspora community is slated to cast its vote on August 3, a day before citizens in the country. Voters are to choose their president for the next seven years between the ... Read more »