Nigerian Betting Site Denies Opening Betting On Buhari's Return
A popular sports gaming site, NaijaBet, has dismissed claims that it is asking those interested to stake their money on when Buhari - who left Nigeria on May 7 for his medical trip to London - will return. The president's return to Nigeria has been the subject of much speculation even though his office has consistently maintained that he will return only when his doctors give him the go ahead.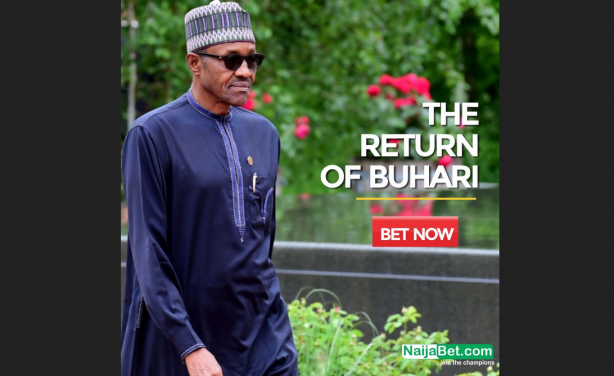 NaijaBet opens betting on when Buhari will return?
InFocus
Speculation about President Muhammadu Buhari's return is rife. Sources in London have claimed that the presidential jet has taken off from there to Abuja - and it has been reported ... Read more »