Ugandan Policemen Killed in Robbery Were 'Endangering Others'
Policemen killed during a robbery had been privately contracted by a bakery firm to escort the transfer of cash. At a press conference, police spokesman Asan Kasingye said this showed "indiscipline", and added that their officer in-charge had been arrested because he "ought to have known what the officers were doing".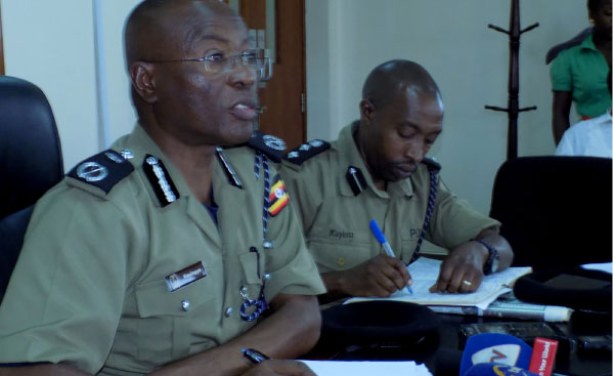 Police spokesperson Asan Kasingye addresses journalists at Naguru Police Headquarters in Kampala.
InFocus
There are more questions than answers to the mystery surrounding the death of the police spokesman, Andrew Felix Kaweesi, his bodyguard and driver, all of whom were assassinated by ... Read more »