Rwanda's Post-Election Political Crackdown
The government's crackdown on opposition politicians shows that it is unwilling to tolerate criticism or accept a role for opposition parties, and it sends a chilling message to those who would dare challenge the status quo,according to Ida Sawyer, for Human Rights Watch.
Rwanda: Post-Election Political Crackdown

HRW, 28 September 2017

Rwandan authorities have arrested, forcibly disappeared, and threatened political opponents since the August 2017 presidential elections, Human Rights Watch said today. The… Read more »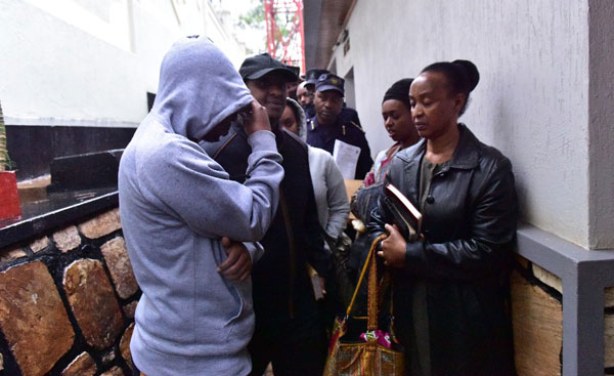 Members of the late Assinapol Rwigara's family when they were taken in for questioning by Rwanda police on September 4, 2017 at their residence in Kiyovu.
InFocus
Diane Rwigara now faces fresh and more serious charges that include treason, inciting revolt and revealing "sensitive information". A local website has published a story alleging a ... Read more »

British ambassador to Rwanda, William Gelling, says he personally witnessed irregularities that may have undermined the poll. He has also stated that he was encouraged to see ... Read more »

Diane Rwigara and her family members were first reportedly taken into custody during a raid at their home at the upscale suburb of Kiyovu in Kigali in August, she was being ... Read more »