Kenya Lecturers in Fresh Strike Threat Over Pay Dispute
Lecturers in 31 public universities are expected to issue a 21-day strike notice after the government failed to implement their pay increase. If they make good on their threat, this will be the third time they will be going on strike this year.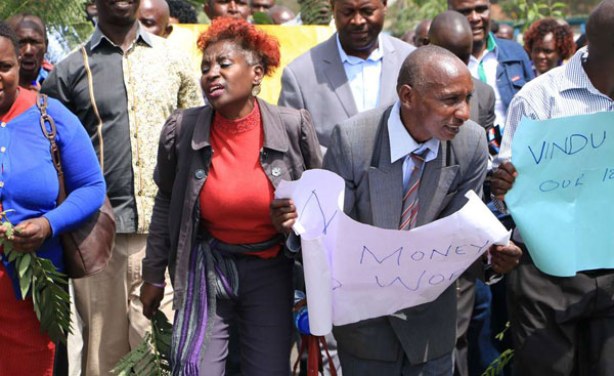 Lecturers and university workers take to the streets over pay dispute on July 3, 2017.
InFocus
The lecturers will now get U.S.$49 million for basic salary increase and U.S,$5 million for house allowance. Read more »

The end to the strike, which carried on for close to two weeks, was announced after an agreement was reached between the Universities Academic Staff Union and the government. Read more »

The state has bowed to pressure and agreed to pay-up striking lecturers U.S.$50 million owed to them on top of the U.S.$46 million it has already paid. Read more »