Face Your Trial in UK, Nigerian Govt Tells Ex-Oil Minister
The government has insisted that former minister of petroleum resources, Diezani Alison-Madueke, must face corruption charges in the United Kingdom. Diezani has said that she would like to appear in court in Nigeria to defend a criminal charge on alleged money-laundering in which her name had been mentioned.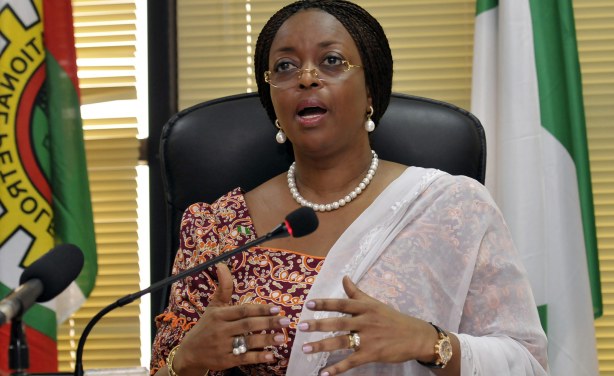 Diezani Allison-Madueke.
Nigeria: AGF - Bringing Alison-Madueke Home to Face Trial Unnecessary

This Day, 5 October 2017

The Attorney General of the Federation (AGF) and Minister of Justice ,Malam Abubakar Malami, Wednesday said the demand by the embattled former Minister of Petroleum Resources, Mrs.… Read more »

Nigeria: Why We Won't Demand Ex-Minister's Extradition From UK - Govt

Premium Times, 4 October 2017

The Nigerian government has said it would not ask the British government to send a former Minister of Petroleum, Diezani Alison-Madueke, back to Nigeria to avoid jeopardizing… Read more »

Nigeria: Face Your Trial in UK, Govt Tells Diezani

Leadership, 5 October 2017

The federal government has asked former minister of Petroleum, Diezani Allison-Madueke, to face her corruption trial in the United Kingdom. Read more »

Nigeria: Govt to Diezani - Face Your Trial in UK, No Need to Come to Nigeria Now

Daily Trust, 4 October 2017

The Federal Government has insisted that a former Minister of Petroleum Resources, Diezani Alison-Madueke, must face corruption charges in the United Kingdom. Read more »

Nigeria: N500m Fraud Suit - Court to Hear Diezani's Application October 30

Premium Times, 4 October 2017

Justice Rilwan Aikawa of Federal High Court in Lagos will on October 30 hear an application by a former Minister of Petroleum Resources, Diezani Alison-Madueke, seeking to be… Read more »
InFocus
Former minister of petroleum resources, Diezani Alison-Madueke, has expressed an intention to be joined in a criminal charge involving a senior advocate of Nigeria, Dele Belgore. ... Read more »