Nigeria Can Deliver Primary Health Care - Muhammad Ali Pate
Nigeria's poor become poorer due to ill health, and ill health worsens poverty in a vicious cycle, says global health leader Dr. Muhammad Ali Pate, CEO of Big Win Foundation. But in a distinguished lecture at Ondo State University of Medical Sciences in his home country of Nigeria, Dr. Pate - who led a successful polio vaccination campaign in conflict-wracked north-east Nigeria, when he was minister of state for health - points to signs of progress. He argues that bold, visionary leadership and the recognition that Nigeria's economic development depends on better health services can transform the country.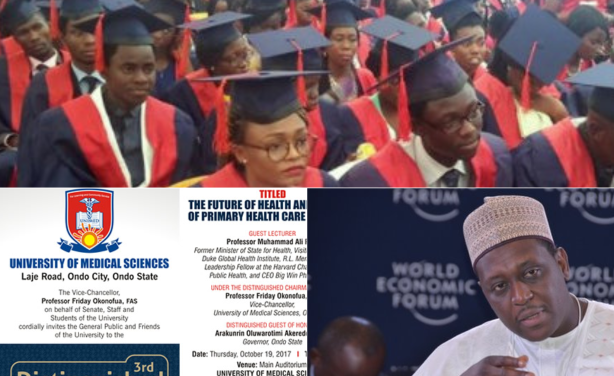 Distinguished Lecture At The Ondo State University Of Medical Sciences by Muhammad Ali Pate.
Africa: WHO Vote – Will It Save Our Lives?

allAfrica, 22 May 2017

There is high drama in Geneva as health experts worry whether politics will outweigh accountability and experience in tomorrow's down-to-the-wire balloting for Director-General of… Read more »
InFocus
The board of directors of the Global Fund, established to support and monitor international efforts against HIV, malaria and tuberculosis, has announced that it will re-start its ... Read more »