The Challenges Facing Liberia's People and New President
Who among the two candidates can build on President Ellen Johnson Sirleaf's legacy, using a vision of inclusiveness, and take Liberia to the next level? Who among them can learn from her mistakes and make even better choices than she did? Which of them will build a future for the next generation and, at the end of their term, turn over to their successor a better Liberia than the one they found, asks Linda Thomas-Greenfield, a retired Foreign Service officer of the United States government, U.S. Assistant Secretary of State for African Affairs from 2013 to 2017 and ambassador to Liberia from 2008 to 2012.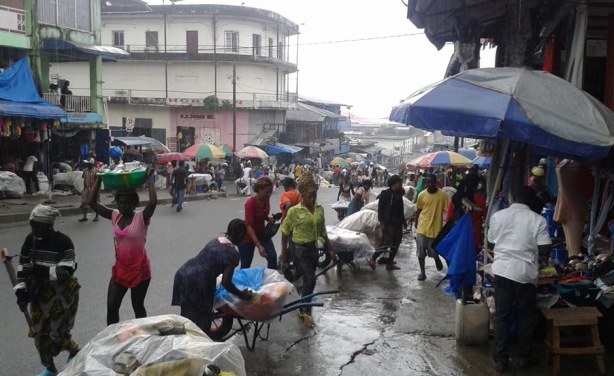 Traders in Monrovia's largest market district of Waterside (file photo).
InFocus
The Liberty Party had requested the Writ of Prohibition, and were joined in their call for a rerun of the October 10 presidential and legislative elections by the Unity Party, the ... Read more »

The African Union and the Economic Community of West African States are working with political parties and the government to resolve the political impasse that has gripped the ... Read more »