Mugabe 'Goblin' Tweet Lands U.S. Citizen Behind Bars
Zimbabwean police have charged an American citizen with a new offence of plotting to overthrow a constitutionally elected government, her lawyer has said. Martha O'Donovan had earlier been charged over a tweet that appeared to insult Robert Mugabe, weeks after the president appointed a cybersecurity minister to police social media.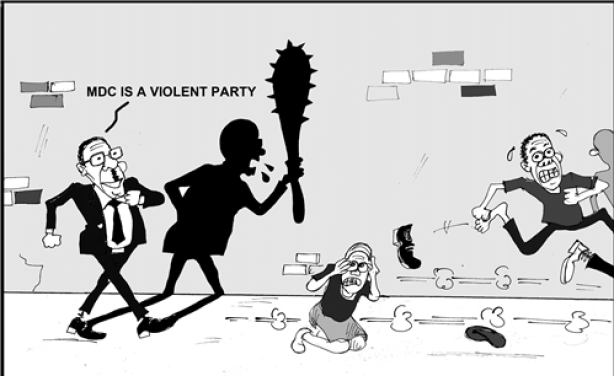 Opposition parties accuse President Robert Mugabe's ruling party of thuggery, violence.
InFocus
President Robert Mugabe's government has upped its game in the fight against cyber security issues with the creation of a fully-fledged cyber security ministry that will focus on ... Read more »

President Robert Mugabe has shifted members of his Cabinet around, mostly taking powerful ministries from those allegedly supporting Vice President Emmerson Mnangagwa and giving ... Read more »