Pass the Baton, Zimbabwe's Main Opposition Leader Urged
Morgan Tsvangirai, Zimbabwe's most popular opposition leader since independence, has been urged to handover to a "young and focused candidate" to contest the 2018 presidential election. Tsvangirai, 65, announced last year that he had been diagnosed with cancer of the colon and continues to receive medical treatment at a hospital in South Africa.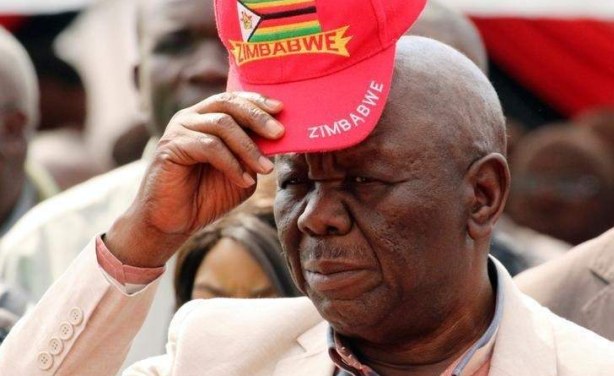 Opposition leader Morgan Tsvangirai.
Zimbabwe: It's Time for Tsvangirai to Step Down

New Zimbabwe, 8 November 2017

Morgan Richard Tsvangirai is a hero who, for the past 20 years, has spearheaded the fight for freedom in Zimbabwe, taking the fight up to an evil and treacherous foe. Read more »

Zimbabwe: Tsvangirai Returns From South African Hospital

The Herald, 14 October 2017

MDC-T leader Mr Morgan Tsvangirai returned home yesterday from South Africa where he was receiving treatment after falling ill last month at a workshop in Kadoma. On his return, Mr… Read more »

Zimbabwe: 'In U.S. Tsvangirai, Mugabe Wouldn't Be Allowed to Contest'

New Zimbabwe, 29 October 2017

Former Industry and International Trade Minister Nkosana Moyo Friday dismissed President Robert Mugabe and Morgan Tsvangirai as unsuitable for the 2018 Presidential race because of… Read more »

Zimbabwe: Opposition Leader Tsvangirai's Woes Mount

The Herald, 12 October 2017

Mobilising opposition political parties to gang up against President Mugabe in the 2013 election has backfired on MDC-T leader Mr Morgan Tsvangirai after the High Court ordered him… Read more »

Zimbabwe: Tsvangirai's Health a Non Issue, Says Opposition Politician Ncube

New Zimbabwe, 26 October 2017

Newly appointed spokesperson of the MDC Alliance, professor Welshman Ncube, says people who are questioning the alliance leader, Morgan Tsvangirai's ability to lead owing to his… Read more »

Zimbabwe: Pressure Awaits Ailing Tsvangirai

The Herald, 21 September 2017

Pressure awaits ailing MDC-T leader Mr Morgan Tsvangirai on his return from South Africa, with the party's senior leadership from Matabeleland pressing for a meeting to discuss… Read more »

Zimbabwe: Tsvangirai Still in the Woods

The Herald, 17 October 2017

MDC-T leader Mr Morgan Tsvangirai yesterday cancelled a meeting of the party's national standing committee, sparking fresh speculation over his health. Mr Tsvangirai jetted into… Read more »
InFocus
Morgan Tsvangirai, 65, announced last year that he had been diagnosed with cancer of the colon and that he had begun chemotherapy. Read more »