Tanzanian Plane Crash May Have Been Caused by Poor Visibility
The bodies of 11 people who died when a chartered plane crashed near the Serengeti National Park have been recovered, it has been reported. The Cessna Grand Caravan aircraft 5H-EGG carrying a pilot and 10 passengers was flying from Kilimanjaro and Arusha to Serengeti when it went down in the Ngorongoro Crater.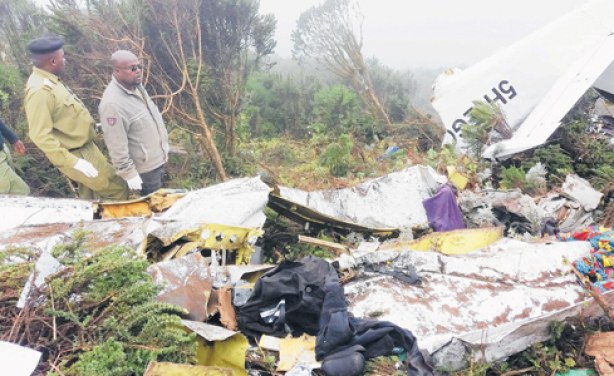 Security officers inspect the remains of aircraft owned by Coastal Aviation that crashed at Empakaai Crater near Ngorongoro Crater in Arusha Region on Wednesday.
Tanzania: Coastal Aviation Media Statement

Coastal Aviation, 17 November 2017

Further to our previous statement. Coastal wishes to thank the amazing support we have received from our colleagues and associates in the tourism industry and the relevant… Read more »

Tanzania: Eleven Killed in Serengeti Plane Crash

Citizen, 16 November 2017

Eleven people perished, when a chartered plane belonging to Coastal Aviation, crashed Empakaai near Serengeti National Park. Read more »
InFocus
A Tanzanian flying safari company says that eleven people died when its Cessna Caravan plane, carrying a single pilot and ten passengers, crashed in the Empakaai area. Read more »