Lesotho Charges Soldiers for Commander's Murder
Lieutenant General Maaparankoe Mahao was ambushed and shot by his peers from the Lesotho Defence Force near his farm in Mokema in June 2015. His widely condemned killing kick-started a chain of events that resulted in the Southern African Development Community establishing a commission of inquiry to probe the murder and the instability in Lesotho.
InFocus
Retired Lesotho army commander Tlali Kamoli has been arrested over several charges including that of murder committed during his fours years in the job. Kamoli is expected to ... Read more »

Namibia will be sending a military peacekeeping contingent to Lesotho to help quell tensions in that country. Lesotho has been experiencing political unrest and violence after an ... Read more »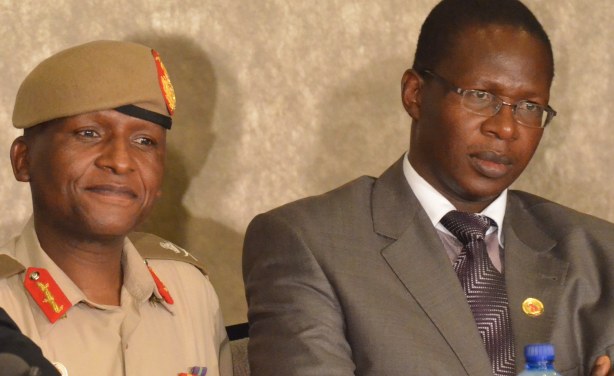 Lieutenant-General Tlali Kamoli, left, is under investigation for killings by soldiers on his watch, while some of them have been charged with the murder of Lieutenant General Maaparankoe Mahao, right.