Authorities Deny TP Mazembe Landing in DR Congo
In a move that is believed to be linked with the club owner Moise Katumbi's presidential ambitions, the plane carrying TP Mazembe players was denied permission to land in the Democratic Republic of Congo, forcing the CAF Confederation Cup champions to land in Zambia. Katumbi was forced into exile in 2016 after being accused of hiring foreign mercenaries to overthrow Kabila's government.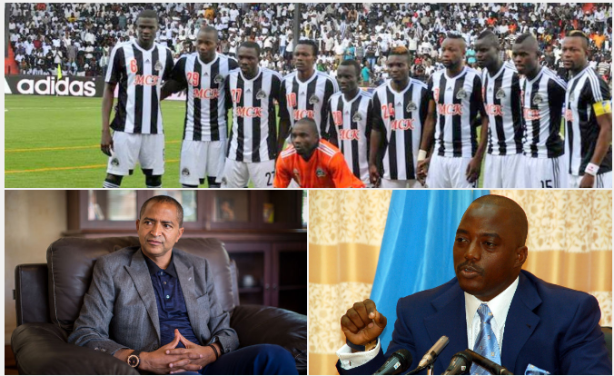 Top: CAF Confederation Cup champions TP Mazembe. Bottom-left: TP Mazembe owner Moise Katumbi. Bottom-right: Democratic Republic of Congo President Joseph Kabila.
InFocus
From 2007 to 2015, Katumbi was governor of Katanga, which saw impressive economic growth and development now he wants to be president of the country. If free and fair elections ... Read more »

Moise Katumbi has been found guilty of illegally selling a property in Lubumbashi and sentenced to 3 years in prison. Read more »