Grace and the Mugabes Had Only Enemies, Or So You'd Think...
Much like when the apartheid system fell in South Africa in 90s, and not a single person could be found who supported and benefitted from its implementation, the fall of the Mugabes in Zimbabwe seems to have left the former First Family without allies and supporters, despite their 37-year reign.
Zimbabwe: 'Hail the New President' - Grace Mugabe 'Ally' Speaks On Future Under Mnangagwa

News24Wire, 6 December 2017

Zimbabwe's ex-foreign minister, Walter Mzembi, who was expelled from Zanu-PF over his alleged links to Grace Mugabe, has spoken of his future under President Emmerson Mnangagwa. Read more »

Zimbabwe: 'I Organised Zanu-PF Youths to Boo Grace Mugabe,' Mnangagwa Ally Claims

News24Wire, 5 December 2017

Zimbabwean President Emmerson Mnangagwa's ally has reportedly claimed that he was the one who organised youths and war veterans to heckle the then first lady Grace Mugabe during an… Read more »

Zimbabwe: Grace Mugabe A Mad Woman With No Brains, Says War Vets Boss

News24Wire, 5 December 2017

Zimbabwe's war veterans leader Chris Mutsvangwa has reportedly said that the millitary's intervention, which resulted in former president Robert Mugabe relinquishing power two… Read more »

Zimbabwe: Grace Mugabe Captured Zanu-PF After 2013 Elections - Chinamasa

New Zimbabwe, 28 November 2017

Zanu PF national Secretary for Legal Affairs Patrick Chinamasa said former First Lady Grace Mugabe captured the party's structures way back just after the 2013 harmonized… Read more »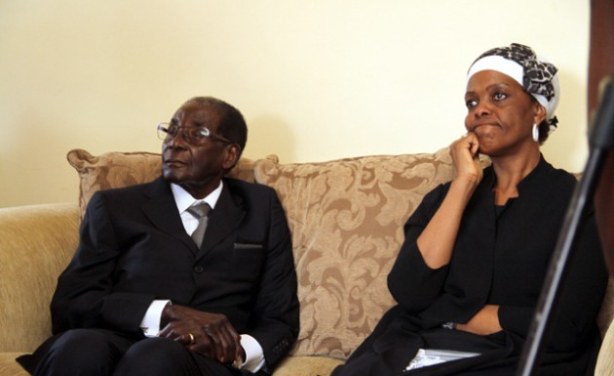 President Robert Mugabe and First Lady Grace Mugabe (file photo).