South African Police Tied to Criminal Underworld, Court Hears
Bruce Hendricks, the lawyer for alleged gangster Colin Booysen, has told the Cape Town Magistrate's Court that controversial businessman Mark Lifman controls police, particularly officers driving the extortion case against suspected underworld kingpin Nafiz Modack. Modack and Booysen, along with fellow accused Ashley Fields, Jacques Cronje and Carl Lakay, face charges relating to the nightclub security industry in that they allegedly took over security operations at clubs and restaurants, forcing owners to pay them.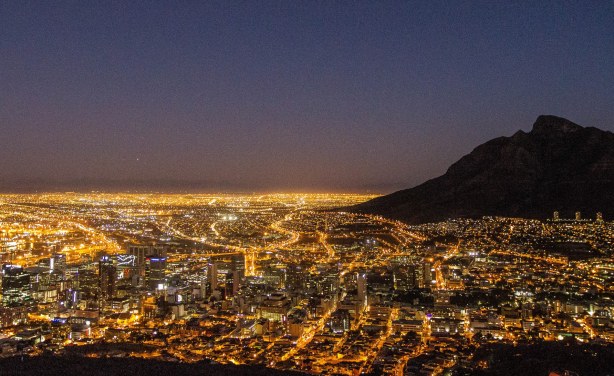 Cape Town (file photo).
South Africa: Mark Lifman Controls the Police, Attorney Alleges in Court

News24Wire, 24 January 2018

An attorney has alleged that controversial businessman Mark Lifman is in control of police, especially officers who are driving the extortion case against suspected underworld… Read more »

South Africa: Modack Case Is About Corrupt Cops, Court Hears

News24Wire, 24 January 2018

The extortion case against underworld kingpin Nafiz Modack is simply about corruption within police, an attorney has alleged in the Cape Town Magistrate's Court. Read more »

South Africa: Cape Town Mafia - Distilling the Meaning of Fear and Loathing

Daily Maverick, 24 January 2018

Now entering its second week, the bail hearing of five alleged underworld kingpins in Cape Town was bogged down on Tuesday by abstract arguments about what, exactly, defines a… Read more »

South Africa: From Convicted Killer to R2.5 Million Home Owner - Extortion Accused's Finances Detailed in Court

News24Wire, 23 January 2018

An accused in the extortion case centring on suspected underworld kingpin Nafiz Modack believes witnesses were forced into constructing a false case against him, the Cape Town… Read more »

South Africa: 'Underworld' Security Company Director Arrested and Granted Bail for Third Time

News24Wire, 23 January 2018

The director of a Bellville-based security company, which police say is at the centre of a club security takeover, is again facing criminal charges following his third arrest in… Read more »

South Africa: More of Modack's Version and Joburg Links Expected in Extortion Case

News24Wire, 23 January 2018

More details about suspected underworld kingpin Nafiz Modack's version of events relating to extortion charges he faces are expected to be heard in the Cape Town Magistrate's Court… Read more »

South Africa: 'Diamond Champagne' and Murder Plots - Sensational Claims in Modack Bail Bid

News24Wire, 3 January 2018

Controversial businessman Nafiz Modack allegedly extorted money from several rich business people, as well as two Israeli men, who wanted to sell high-end champagne containing… Read more »