Heck No South Africa, President Zuma Just Won't Go!
The African National Congress (ANC) is at pains to decide the future of President Jacob Zuma but they seem very concerned about him leaving "with dignity". After a meeting called by the Top 6 of the National Executive Committee and the National Working Committee of the party, Zuma still refuses to budge. He claims that the "people still love him". The big issue though is having two centres of power within the party, namely Deputy President Cyril Ramaphosa elected as the President of the ANC and Jacob Zuma as the president of the Republic of South Africa. As the State of the Nation Address looms large, predictions are that it will once again be marred by protests as opposition parties have called for Zuma to stand down from the proceedings AND the presidency.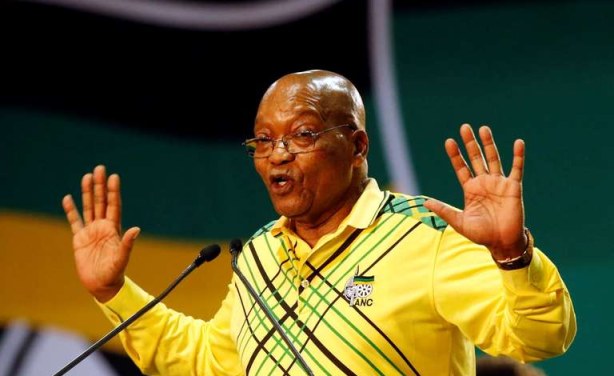 Jacob Zuma (file photo).
InFocus
National Assembly Speaker Baleka Mbete has announced that the State of the Nation address, which was due to be delivered on Thursday, has been postponed to a date yet to be ... Read more »

The body in the African National Congress which has the power to order President Jacob Zuma to resign is to meet on Wednesday, the day before Zuma is scheduled to appear at the ... Read more »