South African Famiies Offered Compensation for Esidimeni Victims
The shocking conditions in which over 100 mentally and physically challenged patients lived at unlicensed non-governmental organisations, having being moved from the Life Esidimeni facilities, came to light after they died. Hearings led by retired judge Dikgang Moseneke heard harrowing tales of abuse and neglect. Family members who tried convincing the Department of Health not to move their loved ones, were ignored, while government officials denied responsibility and shifted blame. Over 140 patients died while over 60 others have still not been found.
Video
Author:

Sout

Publisher:

Publication Date:

9 February 2018

Government may have to compensate the families of the victims of the Life Esidimeni tragedy with more than R280-million. A settlement agreement has ... see more »

Author:

South African Broadcasting Corporation

Publisher:

Publication Date:

8 February 2018

The state has reached an agreement with Section 27 and Solidarity, that families of the deceased mentally ill patients who died in the Life Esidimeni ... see more »
InFocus
"A reported 62 patients are unaccounted for after being moved from Life Esidimeni. The Gauteng health department lists them as numbers on a page," writes Greg Nicholson for the ... Read more »

The Esidimeni arbitration hearing has been told that suspended head of Gauteng health Barney Selebano ignored warnings from internal medical experts that the move from Life ... Read more »

Suspended Gauteng director of mental health Dr Makgabo Manamela has admitted that she had made an error when she issued a licence to Kalafong House to accommodate patients who were ... Read more »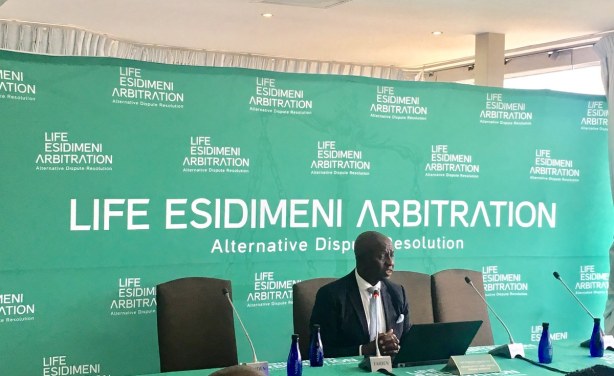 Former deputy chief justice Dikgang Moseneke will lead the Alternative Dispute Resolution Process for Life Esidimeni.