22 Nigerian Learners Killed in Horrific Road Crash
The high school learners were on their way to Kano on a school excursion when their bus collided with a truck after their driver lost control while trying to dodge a pothole.
Nigeria: Bus Crash Claims 22 Students

Premium Times, 13 February 2018

At least 22 secondary school students died on Tuesday in a road accident in Gaya local government area of Kano state, police have said. Read more »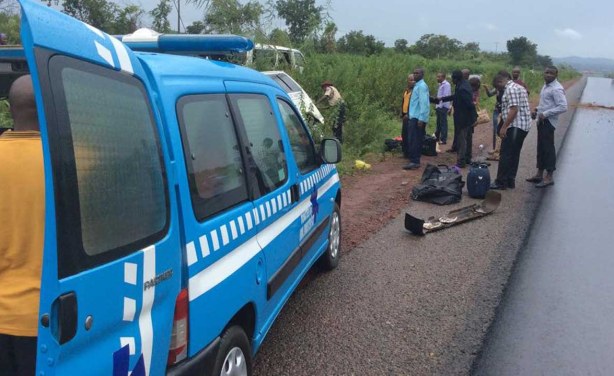 Road accident.
Nigeria: Auto-Crash - 21 Students, 3 Teachers, Buried

Premium Times, 14 February 2018

A ‎funeral prayer for 21 students and three teachers of Government Day Junior Secondary School, Misau, Bauchi State, who died in a ghastly automobile accident, was held in… Read more »

Nigeria: 22 Pupils On Excursion Die in Kano Auto Crash

Guardian, 14 February 2018

Twenty-two secondary school pupils died in an accident yesterday between Maitama Sule College and Dudduru village in Gaya town, about 65 kilometers from Kano. The auto crash… Read more »

Nigeria: 22 Students Killed in Kano Road Crash

Daily Trust, 13 February 2018

At least 22 students of Government Secondary School Misau in Bauchi State have died in a road crash on Bauchi-Kano expressway on Tuesday. Read more »