Breakthrough for Ghana's Cocoa Farmers
Ccocoa farmers in Ghana have obtained official ownership of valuable timber trees on their farms. Supporting the effort to make this happen was an international consortium consisting of the World Cocoa Foundation (WCF), Sustainable Food Lab, Agro Eco - Louis Bolk Institute, and Meridia.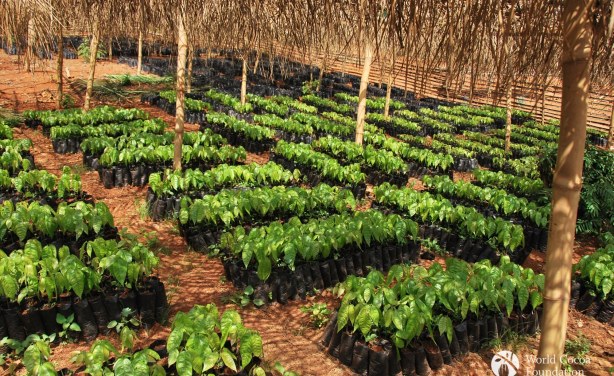 Cocoa farm in Ghana.