Zimbabwe Opposition Goes Hi-Tech to Woo Voters
Opposition MDC Alliance presidential candidate Nelson Chamisa will be holding online rallies as part of his party's strategy to stay in touch with its supporters ahead of the election this year. In the 'e-rallies', Chamisa says he'll be using his Facebook page to share his vision with supporters and those who are unable to attend meetings across the country.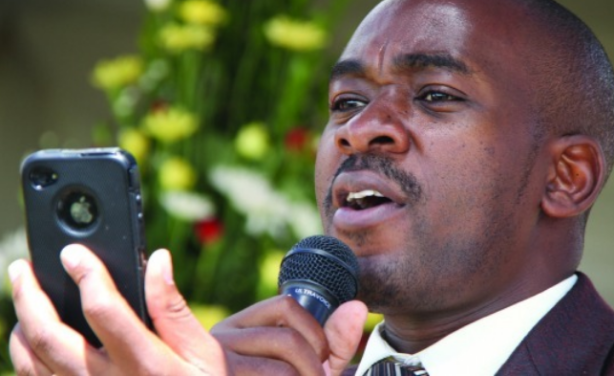 MDC-T's Nelson Chamisa (file photo).
InFocus
Zimbabwe's main and biggest opposition the MDC-T is on the brink of another major split again as its two heavyweight leaders both claim 'rights to the throne'. The party's Vice ... Read more »

The Constitutional Court has reserved judgment in a case in which three Zimbabweans are challenging government's decision to bar Zimbabweans in the diaspora from voting in their ... Read more »

MDC-T President Nelson Chamisa is scheduled to meet party deputy Thokozani Khupe in a bid to resolve a bitter leadership wrangle, which has been characterised by violent clashes. ... Read more »