Sierra Leone Holds Final Round of Voting in Presidential Run-Off
The two leading candidates - Samura Kamara of the ruling All People's Congress and Julius Maada Bio of the Sierra Leone People's Party - are in a virtual dead heat, just as they were at the end of the first round of voting earlier this month. This comes after the National Electoral Commission announced a new date for run-off after Bio won by just 15,000 votes way below the mandatory 55% required for victory, in a country with 3.1 million eligible voters.
Sierra Leone: Final Round of Voting in Presidential Runoff

Deutsche Welle, 31 March 2018

The election campaign has been marred by deadly attacks, pointed rhetoric and at least one legal challenge. The election is expected to hinge on the diamond-rich Kono region in the… Read more »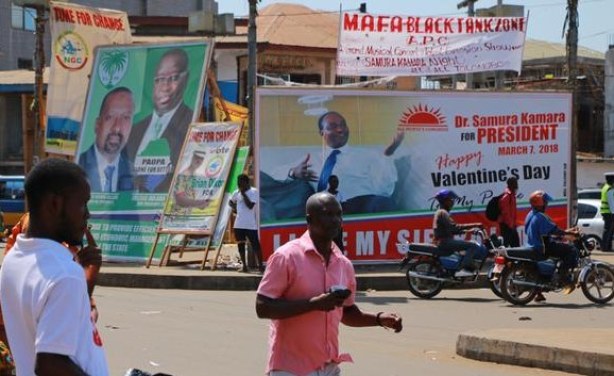 Sierra Leoneans go to the polls again for the presidential run-off.
InFocus
A Supreme Court has ruled March 31 as the date on which the presidential election run-off will be held, after a request for a postponement by the National Electoral Commission was ... Read more »

The country's run-off election is set to take place as scheduled after the High Court lifted an interim injunction, two days after it temporarily halted the vote which had been ... Read more »

The National Electoral Commission has announced March 27 for run-off in the country's presidential election as no candidate scored mandatory 55 per cent requires for victory. Read more »