Will Collective Bargaining Boost Workers' Rights in Zimbabwe?
Cabinet has approved the negotiation of wages and other conditions of employment for civil servants as enshrined in the Constitution. This comes as government is in the process of re-evaluating its grading system so that civil servants are paid according to experience, seniority and qualifications.
Zimbabwe: Collective Bargaining for Civil Servants

The Herald, 24 April 2018

Cabinet has approved principles on the amendment of the Public Service Act as Government moves to allow civil servants to engage in collective bargaining as enshrined in the… Read more »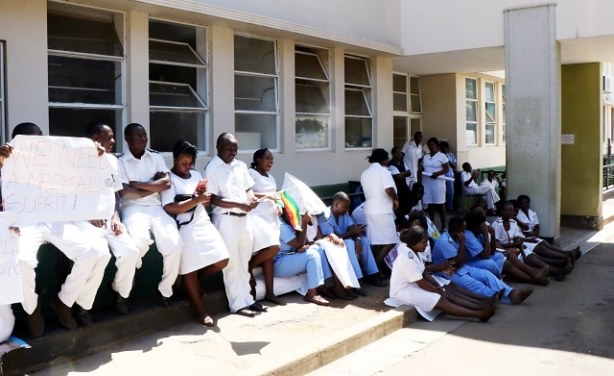 Zimbabwe nurses (file photo).
Zimbabwe: Joy for Civil Servants

The Herald, 23 April 2018

Cabinet has approved principles to the amendment of the Public Service Act as Government steps up efforts to give civil servants the right to collective bargaining as enshrined in… Read more »
InFocus
Thousands of Zimbabwean nurses have returned to work after ending a strike, their union said, adding that fresh negotiations were expected in their stand-off with the government. ... Read more »

The nurses strike may have contributed to the death of Miriro Tsvangirai, sister to the late opposition leader Morgan Tsvangirai. According to reports, she died of asthma and heart ... Read more »

The nurses' strike came after the government gave in to doctors' demands and raised their salaries and allowances following a month-long strike that crippled the health sector. The ... Read more »