Is Your Blood Pressure Too High?
The International Society of Hypertension is appealing to Malawians to take blood pressure tests to reduce the number of deaths caused by the condition. According to the World Health Organisation high blood pressure is estimated to cause 7.5 million deaths worldwide, about 12.8% of the total of all deaths.
Malawi: Go for High Blood Pressure Testing

Malawi News Agency, 3 May 2018

International Society of Hypertension (ISH) is appealing to l Malawian to have their high blood pressure (BP) tested in various health facilities in the country in the month of… Read more »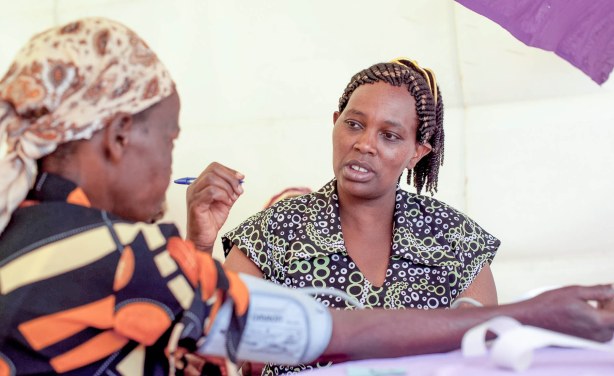 High blood pressure, or hypertension, is one of the main risk factors for Cardio Vascular Disease.(file photo).
InFocus
According to the Director-General at the Nigerian Institute of Medical Research, Babatunde Salako, hypertension also known as high blood pressure is a silent killer which 70% of ... Read more »

Hypertension also known as high blood pressure is a medical condition where the pressure of the blood flowing through the arteries is constantly higher than normal. It is a very ... Read more »

During this year's World Sight Day which was organised by Ophthalmological Society of Nigeria, Delta State Commissioner for Health, Dr Nicholas Azinge, said hypertension and ... Read more »