Ebola Outbreak Demands Strong Response - UN Health Experts
The World Health Organization Emergency Committee has said that while there should be no international travel or trade restrictions, the Democratic Republic of the Congo's (DRC) neighbouring countries should strengthen preparedness and surveillance. This comes as airport facilities and medical structures that served Nigeria in the aftermath of the 2014 Ebola virus disease outbreak are being reactivated as the country tries to be on the alert for possible reoccurrence following the confirmation of several EVD cases in the DRC.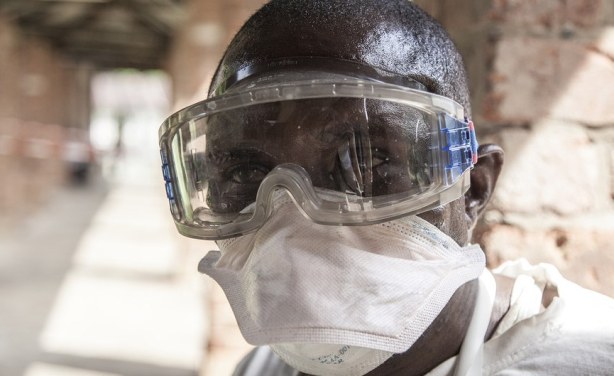 An Ebola health worker at Bikoro Hospital, Democratic Republic of the Congo.
East Africa: East Africa 'On High Alert' Over Ebola

Monitor, 18 May 2018

World agencies and neighbouring countries on Friday hiked their response to an Ebola outbreak in the Democratic Republic of the Congo as the toll from the notorious disease… Read more »