Mayor of Bugesera District Quits, Takes Team With Him
Emmanuel Nsanzumuhire and his vice mayors Priscilla Uwiragiye and Eric Ruzindana have cited "personal reasons" for their resignations. The development comes a few days after the resignation of the mayor of Gicumbi District and his vice mayors.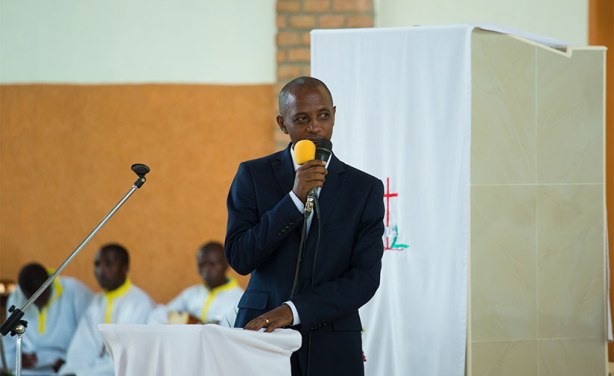 Former Bugesera mayor Emmanuel Nsanzumuhire gives his remarks during the mass at Nyamata Parish (file photo).
InFocus
Marie-Chantal Rwakazina replaces Pascal Nyamurinda, who resigned in April. Rwakazina, a former economics lecturer at the University of Rwanda, is a development expert who has been ... Read more »