Super Eagles Play to Draw Against DR Congo
Two goals ensured that the sixth meeting between Nigeria and DR Congo ended in a stalemate. The Super Eagles played the DRC in Port Harcourt next Monday as part of their final preparations for the World Cup in Russia in June.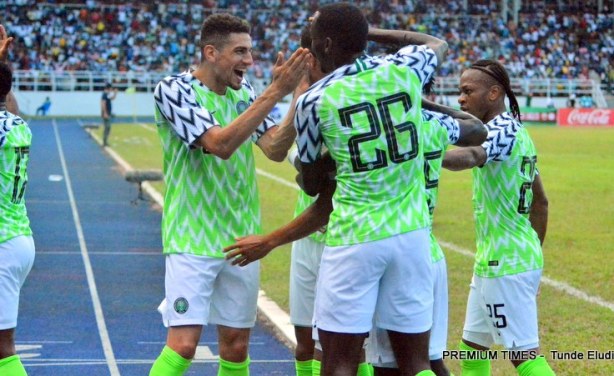 Nigeria's Super Eagles play DR Congo.
InFocus
The Super Eagles are due to play against the DRC in Port Harcourt next Monday as part of their final preparations for the World Cup in Russia in June. Sports Minister Solomon ... Read more »