Getting to Grips with Lassa Fever in Nigeria
The vast majority of transmission is through rats, millions of which proliferate in parts of West Africa where clean water, toilets and sanitary sewage systems are lacking. These conditions must change if we are to stop annual outbreaks of this potentially fatal disease, writes Ifeanyi Nsofor for The Aspen New Voices Fellowship.
Nigeria: Making Sense of a Young Doctor's Death

The Aspen Institute, 6 June 2018

Ahmed Victor Idowu was a young medical doctor with a passion to reform health care in Nigeria. A recent graduate of the University of Nigeria, in January 2018 he was at the… Read more »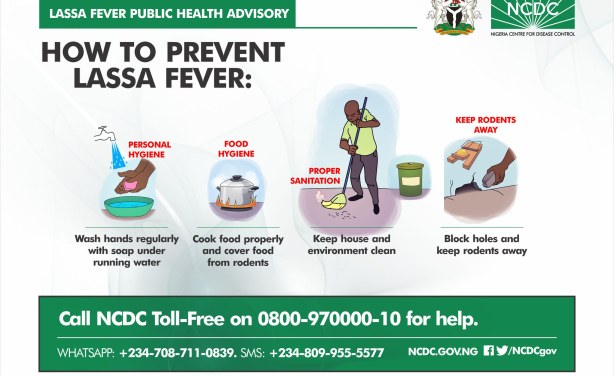 Lassa fever public health advisory.
InFocus
Nigeria is battling an unprecedented outbreak of Lassa fever that has already killed 142 people this year. The Nigeria Centre for Disease Control has confirmed 400 Lassa cases ... Read more »

Contrary to reports that the high cost of treating Lassa fever is responsible for the high mortality rate recorded in the country, the Nigeria Centre for Disease Control has said ... Read more »