VIDEO: Senegal Cleans Up After the Match Too!
In a video that has since gone viral, the tidy Senegalese fans are seen removing plastic bottles and other trash left under chairs at the Spartak Stadium where they were sitting, after the match against Poland.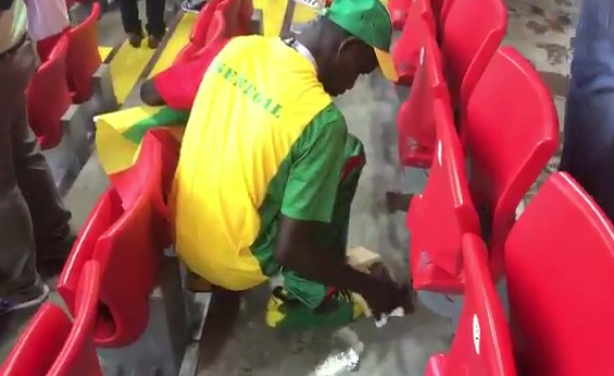 A Senegalese fan picking up papers.