Diamond Platnumz's Mum Finally Accepts His Child
Diamond Platnumz's mother has finally recognised her third grandchild born by Tanzanian model Hamisa Mobetto after months of snubbing him, prompting Diamond to make a public plea for her "to love all her grandkids equally". During her birthday party, Sandrah Dangote was recorded excited when her daughter Esma Platnumz presented her with a birthday cake gifted to her by Hamisa's son, Dylan.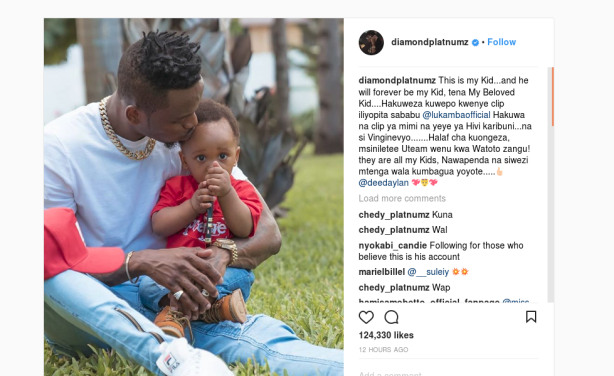 Diamond Platnumz with son.