Leading South African Cardiologist Mayosi Laid to Rest
Bongani Mayosi, who was the dean of the health sciences faculty at the University of Cape Town, took his own life after battling depression. Students, friends and academics have described how the late Professor Bongani Mayosi inspired them through his enthusiasm for his job.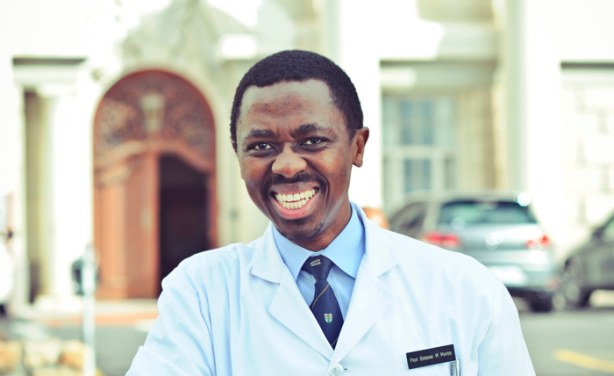 Professor Bongani Mayosi.
InFocus
Professor Bongani Mayosi has been hailed as a "symbol of pride and encouragement" for black medical students by Cooperative Governance and Traditional Affairs minister Zweli ... Read more »

Former Fees Must Fall leader Chumani Maxwele has insisted that the University of Cape Town take full responsibility for the death of dean of health sciences Professor Bongani ... Read more »