Ethiopia Opens First U.S.$120 Million Waste-to-Energy Facility
The first such plant on the continent will incinerate at least 1,400 tons of waste a day, converting landfill into energy.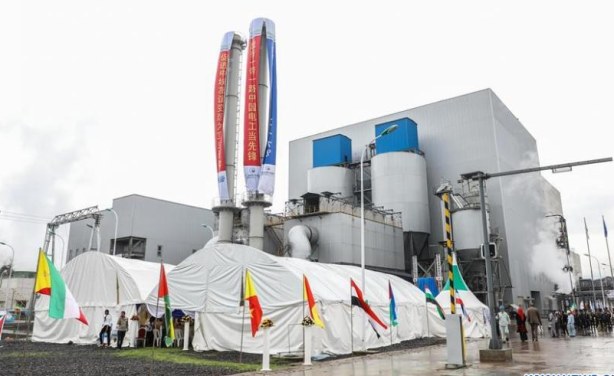 The exterior of the Reppie waste-to-energy facility in Addis Ababa. Ethiopia's first waste-to-energy facility was inaugurated on Sunday in the presence of high-level Ethiopian and foreign dignitaries.
InFocus
U.S. companies will invest U.S.$175 billion in gas power projects which will benefit Tanzania, Kenya, Côte d'Ivoire, Ghana, Nigeria, Senegal, Angola, Mozambique and South ... Read more »

The construction of Ethiopia's Grand Rennaissance Dam is approaching its final stages."We proposed to establish a scientific team derived from three countries and they look deep ... Read more »