UK Prime Minister Welcomes 'Legal' South African Land Reform
"The UK has for some time now supported land reform that is legal and transparent and generated through a democratic process ... I welcome the comments that President Ramaphosa has already made, bearing in mind the economic and social aspects of it ... I think he's made some comments that it won't be a smash and grab approach. I think there's an opportunity to unlock investment," said UK Prime Minister Theresa May during a working visit to South Africa.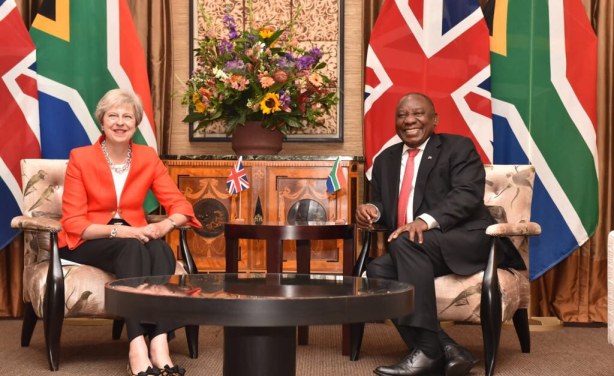 UK Prime Minister Theresa May and South African President Cyril Ramaphosa.
InFocus
Prime Minister Theresa May will present South African President Cyril Ramaphosa with the SS Mendi Bell during a working visit. The World War I relic, which was discovered in the ... Read more »

Two-thirds of South Africa's population are now living in towns and cities, and are not dependent on agriculture for their livelihoods. Why is land reform, an issue that for 20 ... Read more »