Zimbabweans Okay Mnangagwa's Post-Poll Violence Probe Team
President Emmerson Mnangagwa has said the seven-member Commission of Inquiry has already agreed to take up the task and will soon be sworn in to assume their duties. The team, led by former South African President Kgalema Motlanthe, will investigate circumstances that led to the death of six people and extensive damage to property following violent protests that rocked Harare on August 1.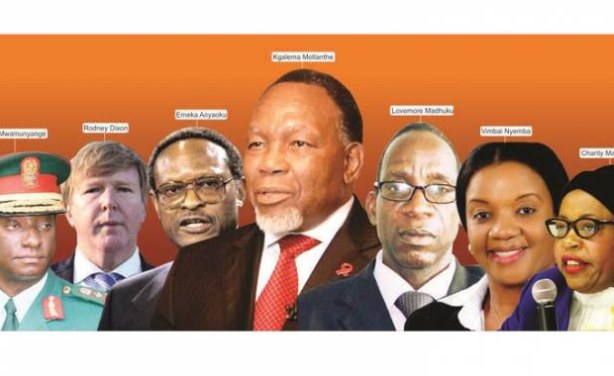 The seven-member Commission of Inquiry.
InFocus
Former South African president Kgalema Motlanthe will lead a seven-member commission appointed by President Emmerson Mnangagwa to look into the deadly shootings by the military ... Read more »

Opposition leader Nelson Chamisa has rejected the Constitutional Court decision that affirmed the election of President Emmerson Mnangagwa and has now said he will take the matter ... Read more »

Sylvia Matambo-Maphosa was shot in her back in Harare when soldiers fired at youths who violently protested the opposition MDC Alliance's electoral defeat to Zanu-PF in the ... Read more »