Plot Thickens in Murdered Kenyan Student's Case
According to Nation journalist Barack Oduor, Sharon Otieno revealed that her affair with Migori Governor Okoth Obado went sour after the governor found out she was chatting with his son. Obado accused her of having an affair with him. The governor has since been called on to clear his name if he is "clean", but remains silent on the matter.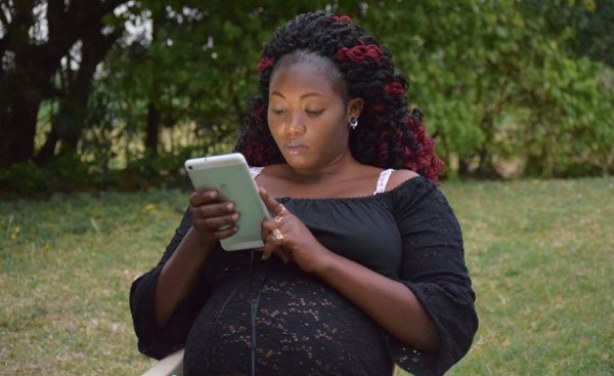 Sharon Otieno who was kidnapped with Nation journalist Barrack Oduor on September 3, 2018. She was found dead on September 5, 2018.
Kenya: Sharon's Death Reignites Debate On Campus Girls' Fatal Love for 'Sponsors'

Nairobi News, 6 September 2018

The murder of 26-year-old Rongo University student, Sharon Otieno, has rekindled past incidents of campus girls who ended up dead as a result of illicit affairs with older men. Read more »

Kenya: Exclusive - I Knew Sharon, but I Didn't Make Her Pregnant - Politician

Nairobi News, 6 September 2018

Until three weeks ago, Ms Sharon Beryne Otieno, Nation journalist Barrack Oduor and Mr Michael Oyamo, the PA for Migori Governor Okoth Obado, had no link. Read more »

Kenya: Sharon Otieno's Last Moments Before Being Killed in Brutal Knife Attack

Nation, 6 September 2018

Sharon Otieno was killed in a knife attack of such astounding brutality -- even the unborn child in her womb suffered stab wounds which likely killed it, according to police… Read more »

Kenya: Sharon Otieno, the Beautiful, Generous Spirit With Personal Secrets

Nation, 6 September 2018

Growing up, Ms Sharon Otieno was an ordinary village girl in Homa Bay. She attended local schools and was raised by parents who tended their small shamba and taught at local public… Read more »

Kenya: You Are as Evil as Sharon's Murderers, Murkomen Tells Social Media Lynch Mob

Nairobi News, 6 September 2018

Elgeyo Marakwet Senator Kipchumba Murkomen called out Kenyans on social media who attempted to justify grisly murder of 26-year-old university student Sharon Otieno. Read more »

Kenya: Kenyans On Twitter Demanding Justice for Murdered University Student

Nairobi News, 5 September 2018

Kenyans on Twitter are demanding justice following the death of university student Sharon Otieno whose lifeless body was found in Kodero forest in Homa Bay on Tuesday night. Read more »

Kenya: Why Journalist Who Broke News of Homa Bay Kidnapping is Now Living in Fear

Nairobi News, 5 September 2018

A Migori-based journalist has recorded a statement with the police after receiving threats from unknown people for breaking the story of the kidnapping of 'Nation' journalist… Read more »

Kenya: Crime-Buster Kinoti Vows to Nail Sharon Otieno's Killers Within Three Days

Nairobi News, 5 September 2018

Kenya's top crime buster George Kinoti says he will crack the murder case of Sharon Otieno in three days. Read more »

Kenya: MPs Demand Answers Over Rongo University Student's Death

Capital FM, 5 September 2018

Four female Members of Parliament from Nyanza region have demanded answers from relevant investigating agencies following the murder of Rongo University student Sharon Otieno. Read more »

Kenya: Sharon Otieno Was Murdered, Says the Government

Nation, 5 September 2018

The government has termed as murder the killing of pregnant Rongo University student Sharon Otieno, whose body was found in a forest in Homa Bay on Wednesday morning. Read more »

Kenya: Kodera - the 'Forest of Death' Where Sharon Otieno Was Found

Nation, 5 September 2018

Whenever residents of Kasipul, Homa Bay County, hear calls for conservation of forests such as Mau, what comes to mind is their native Kodera Forest. Read more »

Kenya: University Students Protest Over Sharon Otieno's Death

Nation, 5 September 2018

Rongo University students took to the streets Wednesday to protest over the killing of their colleague Sharon Otieno. Read more »

Kenya: George Kinoti Vows to Nail Killers of Sharon Otieno, Fast

Nation, 5 September 2018

Kenya's top crime buster George Kinoti says he will crack the murder case of Sharon Otieno in three days. Read more »

Kenya: Varsity Student Abducted With Nation Journalist Found Dead

Nairobi News, 5 September 2018

Sharon Otieno, the pregnant university student abducted with Nation Journalist Barrack Oduor on Monday in Migori, has been found dead. Read more »

Kenya: Chronology - How Nation Journalist Was Lured to Kidnappers' Hands

Nairobi News, 4 September 2018

Blow by blow account of NMG Journalist Barack Oduor's abduction. Read more »