Another Fuel Price Hike Looms For Kenya
With the rise in international crude prices in August and the 16% Value Added Tax still in limbo but in force, the Energy Regulatory Commission may not have good news for Kenyans. Should the ERC announce an increase in the cost of petroleum product prices, the uproar is bound to be worse than the recent public outcry.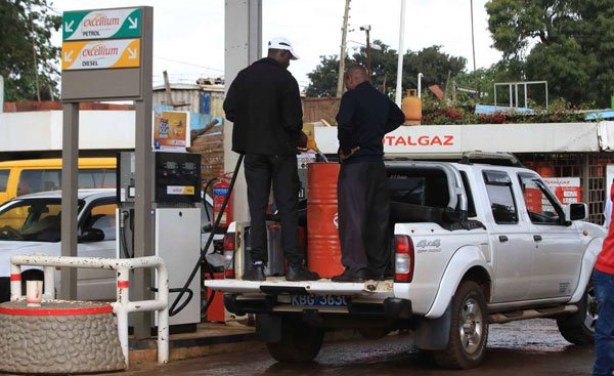 A customer fills a storage tank with diesel at a petrol station in Nyeri on September 6, 2018.
InFocus
Kenyans are eagerly waiting for President Uhuru Kenyatta to suspend the tax that led to the countrywide fuel crisis. Now Kenyatta faces a hard decision - approve the controversial ... Read more »

The fuel crisis has been blamed on oil marketers who refused to restock the all-important commodity in protest of VAT increase on petroleum products. President Uhuru Kenyatta has ... Read more »

The High Court has declined to suspend the 16% VAT on petroleum products despite the Central Organisation for Trade Unions arguing that the National Treasury, Energy Regulatory ... Read more »