Kenyans Prepare For Prince William's Visit
The Duke of Cambridge's September 30 visit is part of his public and private engagements in Africa, that will see him go to Namibia and Tanzania as well. He will see how British and Kenyan troops train together to improve operations, for the benefit of both countries.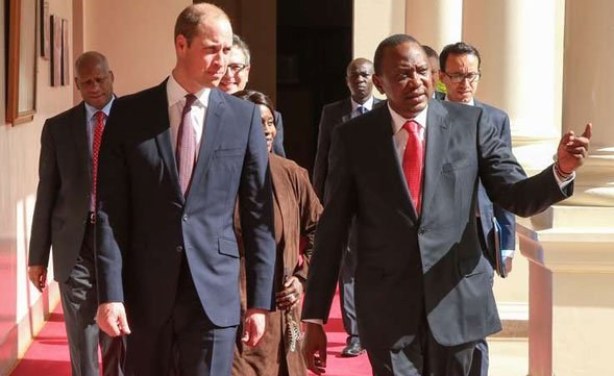 President Uhuru Kenyatta with Prince William, the Duke of Cambridge, during his visit at State House, Nairobi County, on March 24, 2016.