U.S. First Lady Melania Trump Begins Africa Visit in Ghana
Melania Trump landed in Ghana on Tuesday as she began her first-ever visit to Africa. She will also make stops in Malawi, Kenya and Egypt. The White House described the trip as a journey to "four beautiful and very different countries in Africa". Spokeswoman Stephanie Grisham said Trump's tour will be a "diplomatic and humanitarian visit" focused on her Be Best campaign for "children and their well-being".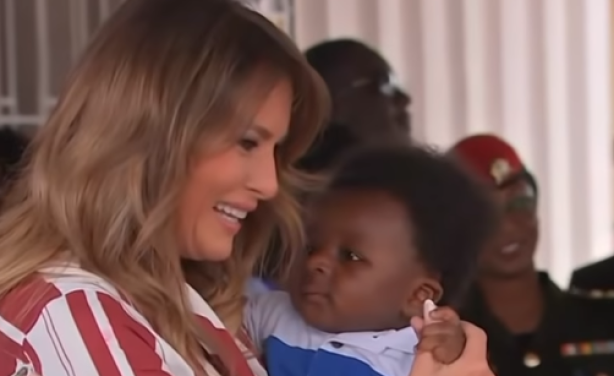 U.S. First Lady Melania Trump cuddled an infant, saw babies being weighed, and handed out teddy bears donated by the White House at the Greater Accra Regional Hospital.
Video
Author:

VOA News

Publisher:

Publication Date:

3 October 2018

Melania Trump cuddled an infant , saw babies being weighed, and handed out teddy bears donated by the White House to a Ghana hospital as she kicked ... see more »
InFocus
The U.S. first lady will highlight the work of the United States Agency for International Development in Africa, which focus on agriculture, health care, governance and climate ... Read more »

Her focus on this international trip will be on children, in line with campaigns that she has been running in the U.S. Read more »