How Ethnic Violence Is Destabilising Ethiopia's Reform Gains
Ethiopia has more than 80 ethnic groups. Despite recent improvements, it also has a weak economy and an overwhelmingly poor citizenry. If Prime Minister Abiy Ahmed wants to make a genuine attempt at real democracy he must do away with tribal politics and make stronger strides towards national unity, writes Yohannes Gedamu for The Conversation Africa.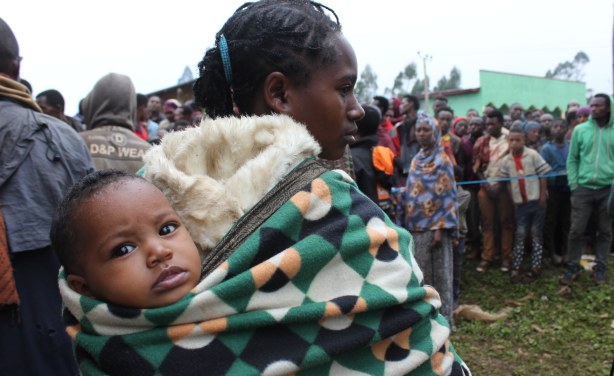 Families who have fled fighting in Ethiopia are living in dire conditions.
Ethiopia: 73,000 Displaced in Ethnic Flare-Up

Nation, 2 October 2018

At least 73,000 have been displaced in the clashes that followed last week's killing of four people in eastern Ethiopia's Benshangul/Gumz region, the state broadcaster said… Read more »
InFocus
Prime Minister Abiy Ahmed's government faces a staggering number of demands and appeals for overnight reforms at the local, regional and national levels. There are widely divergent ... Read more »

The Oromo Federalist Congress and the Oromo Liberation Front, say they have "reached an agreement to work together to represent Oromia and the Oromo people's interest". Read more »