No Sugar Daddy Bought a House for Me - Nigerian Actress
The popular actress Mercy Aigbe has come out to deny the rumour going around that she got her newly acquired mansion from a sugar daddy. This comes after the actress posted a picture of her new home, attributing the huge success to God and hardwork.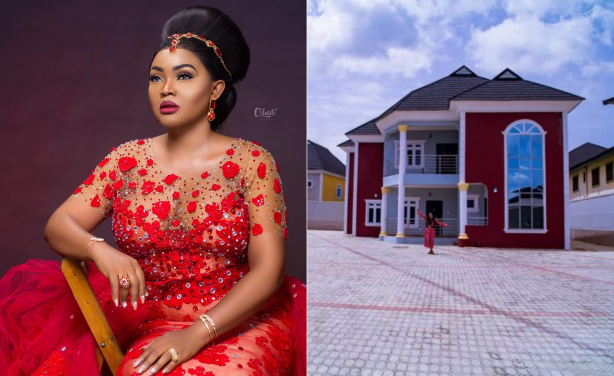 Mercy Aigbe's new home.
InFocus
Mercy Aigbe has spoken up about the mix-up which saw her use a bride's wedding reception dress for her birthday photoshoot. The actress has described the incident as painful, ... Read more »