Zimbabwe Spokesperson Hints VP Chiwenga is Seriously Ill
Presidential spokesperson George Charamba has hinted that Vice President Constantino Chiwenga could be battling a serious ailment, telling state media that the one-time top soldier was developing stomach acids that were "very bad". Chiwenga, who previously said he had a skin ailment, was airlifted to South Africa last week to receive treatment for what was said to be treatment for injuries sustained during a mysterious blast in Bulawayo June this year.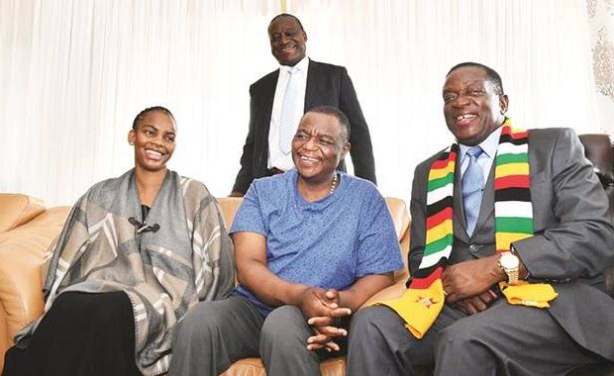 President Emmerson Mnangagwa speaks to Vice President Constantino Chiwenga and his wife Marry in Harare. Chiwenga had been in South Africa for treatment.
InFocus
Vice President Constantino Chiwenga and Foreign Affairs Minister Sibusiso Moyo, who have been reported to be seriously ill, are receiving treatment in South Africa at a time the ... Read more »

Constantino Chiwenga says he has been struggling with his health, dismissing the skin bleaching allegations made by former higher education minister Jonathan Moyo. Read more »