How Ethiopia's New Cabinet Fits Into Ahmed's Reform Agenda
Revolutionary democracy, or the idea that the enlightened élites should lead the unconscious masses to the revolution, has been the ruling coalition's main political and economic ideology. In Ethiopia, it has prioritised the party agenda over the sanctity of the country's constitution, which is also problematic. If the coalition refuses to expand its democratic space, Ethiopia's history of exclusion and oppression may continue uninterrupted, writes Yohannes Gedamu for The Conversation Africa.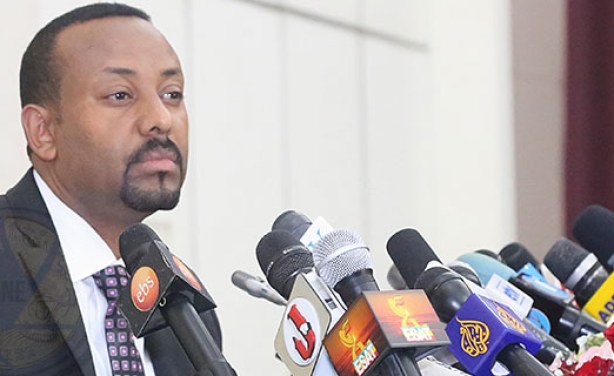 Prime Minister Abiy Ahmed.
Ethiopia: In the Absence of Founding Fathers

Addis Fortune, 6 October 2018

When Hawassa, capital of a Southern regional state, hosted the 11th congress of the ruling EPRDF last week for the third time in the post-Dergue era, none of its 20 founding… Read more »
InFocus
In an interview with Greg Mills of the Brenthurst Foundation, Prime Minister Abiy Ahmed Ali says democracy is not an abstract, imported concept for Ethiopia, Read more »

Prime Minister Abiy Ahmed has reduced the size of his Cabinet from 28 to 20 positions, half of whom are women. These include the ministers of trade & industry, revenue and defense ... Read more »

Ethiopia has more than 80 ethnic groups. Despite recent improvements, it also has a weak economy and an overwhelmingly poor citizenry. If Prime Minister Abiy Ahmed wants to make a ... Read more »