Senate Passes Electoral Act, Waits for Buhari's Assent - Again
The Nigerian Senate has for the fourth time passed a bill amending the electoral act, and it now waiting for President Muhammadu Buhari to sign it. The president has rejected the bill three times, on the premise of constitutional and drafting issues. One of the main objectives of the bill is to provide for the use of card readers and other technological devices in elections.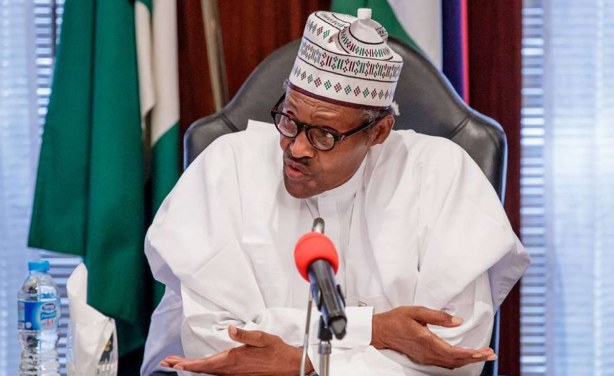 President Muhammadu Buhari.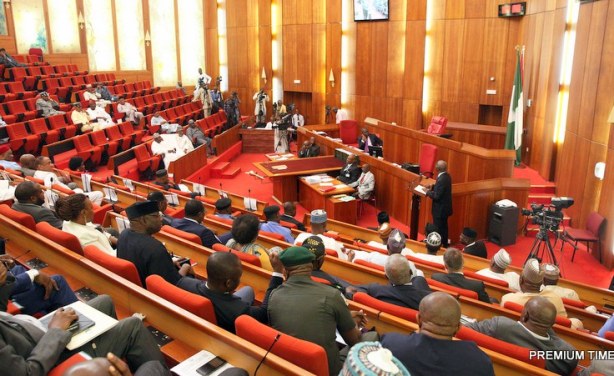 (file photo).
Nigeria: Senate Passes Electoral Bill for the Fourth Time

Vanguard, 24 October 2018

For the fourth time yesterday, the Senate passed the 2018 Electoral bill, retaining N5bn as expected maximum expenses to be spent by Presidential candidates on the platform of… Read more »

Nigeria: Senate Passes Electoral Act Amendment Bill, Urges Presidential Assent

This Day, 24 October 2018

The Senate yesterday passed the Electoral Act (Amendment) Bill for the fourth time in 2018 with the adoption of all the 38 clauses recommended for approval by its Committee on… Read more »

Nigeria: Senate Passes Electoral Act 2010 (Amendment) Bill

This Day, 23 October 2018

The Senate on Tuesday passed the Electoral Act 2010 (Amendment) Bill after the third reading on the floor of the upper chamber of the National Assembly. Read more »

Nigeria: Senate Passes Electoral Amendment Bill

Premium Times, 23 October 2018

The Senate on Tuesday read the Independent National Electoral (INEC) Amendment Act Bill for the third time and subsequently passed it. Read more »

Nigeria: Senators Divided Over Buhari's 'Lopsided' Security Appointments

Premium Times, 23 October 2018

Some senators on Tuesday had heated argument over composition of the National Defence Council and the National Security Council. Read more »

Nigeria: Buhari Deliberately Sidelined South East in Security Appointments - Abaribe

Premium Times, 23 October 2018

The senator representing Abia South in the National Assembly, Enyinnaya Abaribe, has accused President Muhammadu Buhari of deliberately sidelining the south east in his… Read more »

Nigeria: Reps Approve Buhari's Request for $82 Million Eurobond, Call for Revenue Diversification

Premium Times, 23 October 2018

The House of Representatives on Tuesday approved the request by President Muhammadu Buhari for $82.54 million to refinance the balance of $500 million matured Eurobond in the… Read more »

Nigeria: NASS Stands Down Electoral Amendment Bill

Leadership, 19 October 2018

The National Assembly yesterday stood down the Electoral Act Amendment Bill till Tuesday next week. Read more »
InFocus
The National Assembly has announced its intention to resubmit a tweaked version of the Electoral Bill to President Buhari who rejected the proposal that the order in which ... Read more »

President Muhammadu Buhari has rejected the amendment to the Electoral Act, which intended to change the country's elections sequence. The National Assembly had proposed that ... Read more »