Harare Businessman Chivayo Acquitted of Fraud
Wicknell Chivayo is now a free man after a Harare magistrate cleared him of wrong doing in the fraud case he was being jointly charged with a fellow businessman and socialite Genius Kadungure. The State was alleging that Chivayo connived with Kadungure and swindled Zanu-PF legislator Dexter Nduna and a Kadoma miner Enos Gatawa of over U.S.$100,000 in a botched mining equipment supply deal.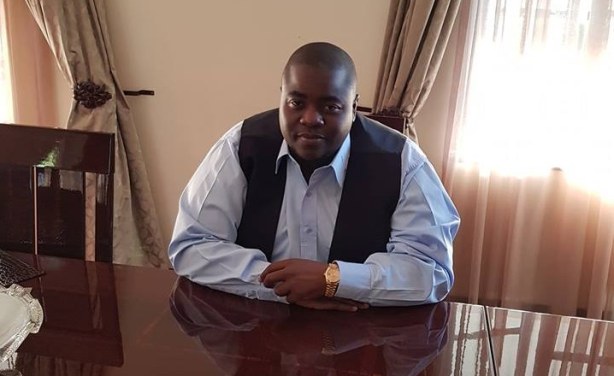 Intratrek Zimbabwe Private Limited Director Wicknell Chivayo.
Zimbabwe: Harare Businessman Chivayo Gets His Passport Back

The Herald, 24 October 2018

Intratrek Zimbabwe Private Limited director Wicknell Chivayo got his passport back last week to enable him to travel to South Africa on business. Read more »

Zimbabwe: Chivayo, Undenge Fraud Trial Fails to Start

New Zimbabwe, 16 October 2018

The fraud trial of former energy minister Samuel Undenge over a controversial deal with tenderpreneur Wicknell Chivayo failed to start Monday because a key witness was not… Read more »

Zimbabwe: High Court Blasts Police Over Businessman Chivayo's Arrest

The Herald, 29 August 2018

The High Court has blasted the police over the arrest of businessman and Intratrek (Private) Limited director Wicknell Chivayo on weak charges of allegedly swindling Zimbabwe Power… Read more »

Zimbabwe: Corruption Accused Undenge, Chivayo to Appear in Court

New Zimbabwe, 28 August 2018

The case in which former energy minister Samuel Undenge is accused of corruptly facilitating the payment of $5 million to controversial businessman Wicknell Chivayo was on Monday… Read more »

Zimbabwe: Ex-Minister Undenge Back in Court Over Tender

The Herald, 22 August 2018

Former Energy and Power Development Minister Samuel Undenge appeared in court last week in connection with a case in which Intratrek Zimbabwe was corruptly awarded the Gwanda solar… Read more »

Zimbabwe: Businessman Chivayo Out On U.S.$2 000 Bail

The Herald, 13 August 2018

Businessman and Intratrek Zimbabwe (Private) Limited director Wicknell Chivayo was last Friday granted $2 000 bail pending trial, after the High Court found that the prosecution… Read more »

Zimbabwe: Businessman Chivayo Back in Court After Weekend in Jail

New Zimbabwe, 6 August 2018

Harare tenderpreneur Wicknell Chivayo is due back in court Monday after spending the weekend in remand prison over fraud allegations. Read more »

Zimbabwe: Controversial Businessman Chivayo Remanded in Custody

The Herald, 3 August 2018

Controversial businessman Wicknell Chivayo who appeared in court today charged with fraud, money laundering and contravening the Exchange Control Act, has been remanded in custody… Read more »
InFocus
This comes after the controversial Harare businessman Wicknell Chivayo had been accused of insulting Sunday Mail Features and Opinions Editor Garikai Mazara. Read more »

In several Facebook comments, Moe Chivayo, who is based in the U.S., has lashed out at Wicknell Chivayo's decision to marry Sonja Madzikanda, saying she now "resented" him. The ... Read more »