Empress Zewditu - Ethiopia's First Female Head of State
As we welcome Ethiopia's first female President Sahle Zewde we must also remember her historical predecessor. Empress Zewditu was the first female head of an internationally recognized state and was both the first and last Empress regnant of the Ethiopian Empire, writes This is Africa.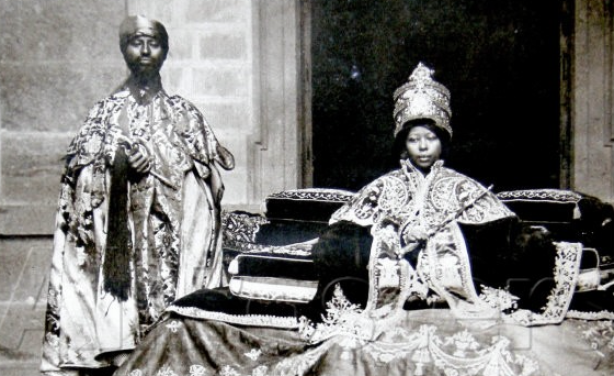 Empress Zewditu with one of her favored priests.
InFocus
Newly appointed President Sahle-Work Zewde said: "If the reforms started, are led in equal measure by both men and women, the country will soon forget poverty and backwardness, and ... Read more »

Ethiopia's President Mulatu Teshome has resigned - and the Addis Standard reports on Twitter that Sahle-Work Zewde, the United Nations Special Representative to the African Union ... Read more »